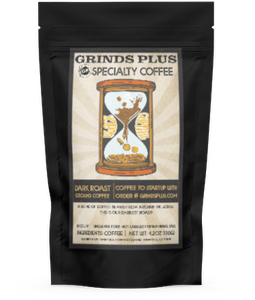 Black Capital – a rich, dark roast coffee with flavors of chocolate, earthiness, and nuttiness. Just like new businesses need startup capital to fuel their growth, this coffee supports our mission to provide opportunities for entrepreneurs through the power of coffee.
With every purchase of Black Capital, we'll donate 10% to a cause that directly supports and empowers entrepreneurs. Together, we can make a difference and help aspiring business owners turn their dreams into reality.
Indulge in the exquisite taste of Black Capital, a carefully crafted blend made from specialty grade coffee beans sourced from different corners of the globe. These premium beans are selected for their exceptional quality and unique characteristics, ensuring a truly memorable and flavorful coffee experience.
As you savor each sip, you'll be delighted by the harmonious blend of rich chocolate, earthy undertones, and a subtle nuttiness. The dark roast brings out the deep flavors and intensifies the aromatic notes, creating a bold and satisfying cup of coffee.
Not only will you enjoy the exceptional taste of Black Capital, but you'll also contribute to a cause that supports entrepreneurs on their journey. Together, let's build a brighter future for aspiring business owners and make a positive impact in the entrepreneurial community.
Experience the richness of Black Capital and join us in our mission to empower entrepreneurs one cup at a time.